Firm/Studio Name
Dot architects Calicut
Architect Name
Ar. Faheem Faisal, Ar. Mohammed Noufal, Ar. Sheeha Hameed
Project Name
Gara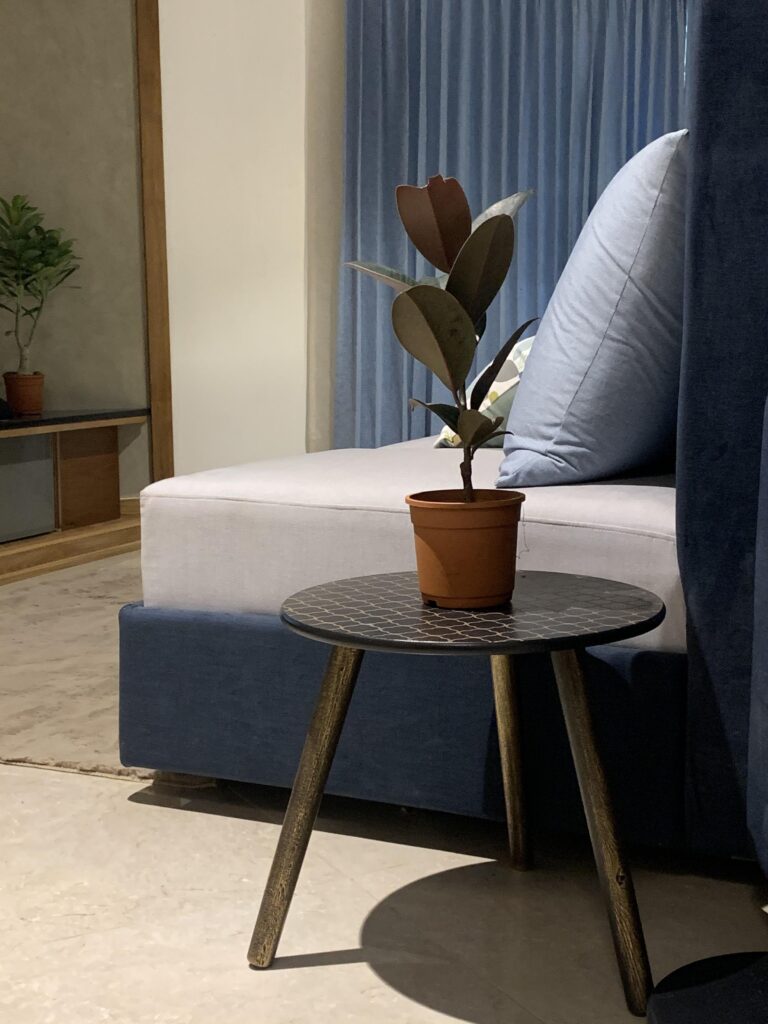 Why is this project special?
The client approached us to design the interior space with requirements such as a bed, study table and living space. When we visited the site, the bedroom space was very huge that the typical layout would create negative space with four boring walls. We tried to bring in a different layout to match the requirements which was, without a doubt, approved by the client.
Tell us something about your project?
Bedrooms aren't boring concrete spaces anymore.
The design presents and an unconventional bedroom layout that disposes of the existing methodologies of furniture design and planning.
'Don't sit where you sleep and don't sleep where you sit'; This unique diagonal furniture layout was pulled off by dividing the bedroom space into living area and sleeping area by creating a sense of segregation of activities within the room without actually dividing this space. Implementing this unorthodox layout was a challenge to reduce the boring spaces in between.
COLOURS OF EARTH: The mood board of this interior was inspired by nature, bringing blues of skies and oceans, greens of the forests earthy browns. These tropical colours were blended together to create a cosy space.
gARA – 'Green –ARA' : 'Ara' meaning room in Malayalam. The name is derived after the inspirations of the design.
What was the biggest challenge you faced and how did you overcome it?
The major challenge we faced was to transform our idea of different layouts into a real time-space. The diagonal division of space was done by planning the living space with a sofa seating facing the TV unit and the angular bed space behind the sofa partitioned by steel and upholstery work. The pantry unit was kept along the exterior wall and the study table was kept opposite to the bed space. The walls were decorated with paintings of tropical theme and cement texture.
What is the lesson you learned in this project that you would like to pass on to the next generation of architects?
Every project is unique and different from others and all architects and designers focus on triumph with their own style and design. What we learned from this project is that you could bring your own extraordinary style to any project whether it be small or large scale. All you have to do is think and work in your own design language.