Firm/Studio Name
GRUHAAN_ARCHITECT
Architect Name
AR. POOJA DESAI
Project Name
THE FRINGE SALON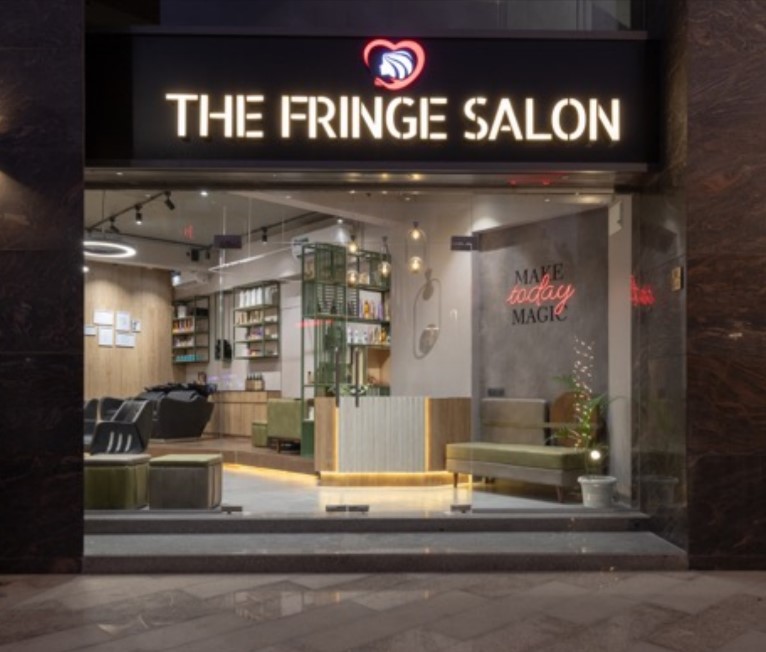 Why is this project special?
IT IS OUR FIRST SALON PROJECT.
Tell us something about your project?
CONCEPTUAL THOUGHTS :
"PEOPLE GET ATTRACTED TO WHAT THEY SEE" – THE ONLY BRIEF GIVEN BY THE CLIENT
FOR DESIGNING THIS SPACE.
PROJECT DESCRIPTION :
The space has a 510 sq. ft. carpet area is designed to the concept of multifunctional space
being aesthetically pleasing & functional, Designed by Ar. Pooja Desai and Gruhaan
Architects, located in vesu, surat. The minimalist salon space follows in line with many other
contemporary salons in surat that aims to create a unique space that differs from what is
expected by focusing on the mood and experience of the customer. The stylish fringe salon
features simple walls painted in a neutral color and a mix of wood in furniture, black leather, and some hanging units that feel rustic yet contemporary. In fact, the entire setup looks
more like an open-concept salon space that is designed perfectly according to its
functions.
A calm, neutral backdrop allows to bring out bold elements into the design such as salon's
products & furniture. you can never get bored of neutral, it shorts of gives you a calming and
peaceful environment, that is surely one of your reason to come to a hair salon.
The reception space is also kept open so that new customers can see how the hairdresser
is working which gives them the surety. also, the space is designed with highlighting text with
neon lights that again catch your mind to click photos that will help the salon to gain more
attention.